---
OK, it's been a while since I wrote a "What's new" post around here, but since it seems people are back to full swing, I'll let you know quickly what's been added to MES in September.


MES-English.com

new flashcards:
- living room

new games:
- 3 Card Rummy: this is a printable card set that you can use to play a game similar to Rummy. There are colors and shapes you can use to attach any target language to for speaking practice. The cards also have an UNO type add-on you can download and use as well.

- Big Town: a new Spanish and French version were added to the site

new worksheets:
- a comic strip maker or dialog worksheets creator: You can make and print dialogs with characters, like a comic strip or just like you'd see in textbooks. There are a few character options and a 6 line exchange option for each.



_ _ _ _ _ _ _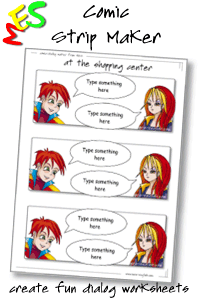 new videos - MES-TV:
- I uploaded 3 new sets of videos to the English videos page: classroom, numbers and sports

- 4 new videos on the MES English YouTube channel as well.

other:
- the Speaking First Curriculum: I added 4 more units to the curriculum, units 9, 10, 11, 12 and updated some of the other units with better explanations and links.

- MES now has a FaceBook page! I have been posting in there what happens as it happens. If you'd like to know what gets done when it gets done, check it out. Feel free to post a hello, question, or talk about MES over there as well.







A new down-loadable workbook has been added to Fun Fonix. This is an alphabet starter workbook, designed for children who aren't really ready to write but could use an introduction to the alphabet and phonics: Fun Fonix ABC



_ _ _ _ _ _ _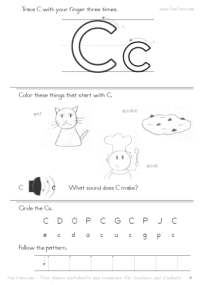 each page has a letter for students to trace, a vocabulary association section, coloring, phonemic awareness icon, a letter recognition activity and a writing skills builder exercise.







- new colors listening activities: there are worksheets and downloadable audio files. You can use what's there or make your own listening scripts and/or listening tests as well.



Print With My Pic




There are a load of new things on this site but the site itself is rather new, so maybe just check it out and see what's there. However, I did make quite a few new things for Halloween and I made a Halloween printables guide so you can see what all is available







There have been a few other things added here and there as well as small updates to various pages on MES-English and other MES sites. I hope you find some of that useful and helpful in the new school year.

More to come!

Happy teaching,
Mark