---
I have finally finished and have posted the next book in the Fun Fonix series

Fun Fonix Book 4 - vowel digraphs and diphthongs: ee, ai, ea, oo, oa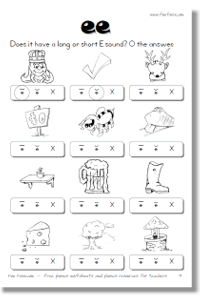 It has a slightly more advanced structure, most notably a reading comprehension section with 2 short stories and then 3 reading comprehension questions that follow.

I had promised to have this book together and on the site in 2010, but better late than never.

I hope you can use it.