---
I have made some changes to MES Games. I added two new games. One is a new and easier spelling game. The other is a new vocabulary game.

I have also added some badges. This was an option that I had envisioned adding but just didn't have a clear idea of how to do it. A couple years later, it struck me and I was able to code it.

At 200 point intervals, students will earn different badges. Hopefully this provides incentive to stay on a topic for 200 points. I think a bit more would really be good, but it takes 10 minutes or so to earn 200 points. That seems like enough.

After a student earns 200 points, they can change topics and try for the next badge. Here are the first four badges so far: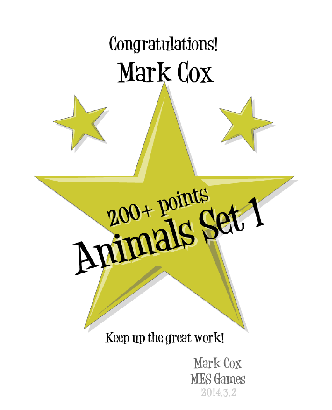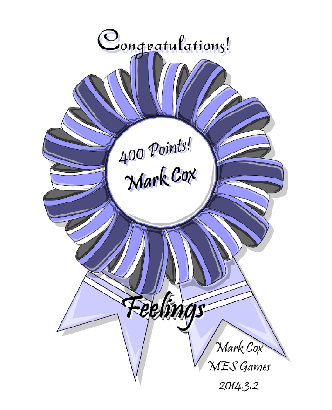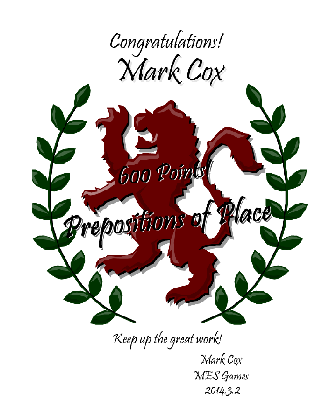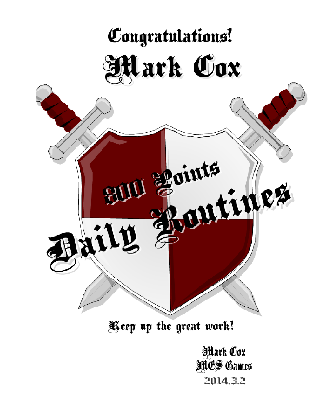 If students play all the way to 1,000 points, they can choose one of three badges: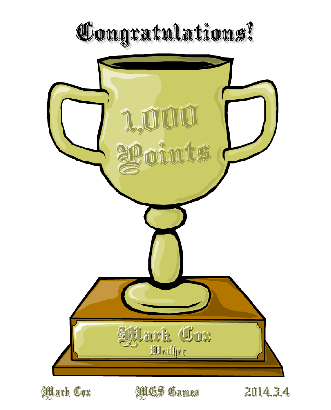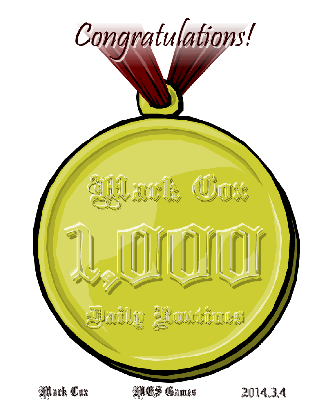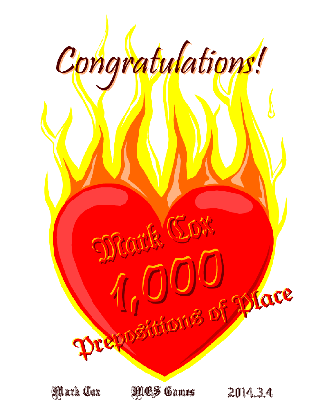 Teachers can use the badges to encourage students to study outside of the classroom. Students can collect the badges and keep them in a file. The teacher can create a space on a wall for students to post their badges. The teacher can simply assign a certain topic and badge as homework.

Each badge will print with the topic, student's name, and the date completed. Unfortunately, they have to print the badges. There is no log in system and no way to save the badges. The Chrome browser has a print to PDF feature built in. If students use that, they can print to PDF and save the file.

Anyway, I'm still working on the site and will spend most of March on it. I hope it's helpful and I'd love to hear any feedback or ideas on how to make the whole system better.